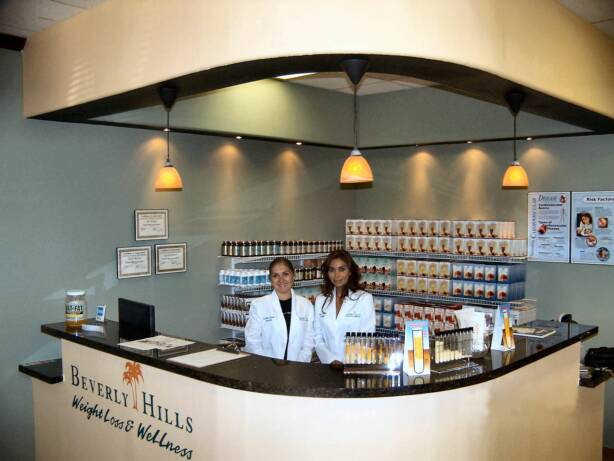 We have over 20 Years Experience in the weight loss managment & body contouring.  
Beverly Hills Weight Loss & Wellness has been successfully counseling clients for more than 20 years! In an era where weight loss companies come and go.  We offer experience and time-tested programs that will truly make a difference in your life.
​​
REQUEST YOUR TWO FREE BOOKS
FILL IN BELOW:

All of our counselors pass a comprehensive Certification Program to ensure they are qualified to offer dietary advice and behavior strategies that meet your needs. Each counselor is trained in the principles of food, nutrition, communication, effective counseling, and behavioral sciences to help you achieve and maintain optimal health.

GET A FREE CONSULTATION FOR 

VELA SHAPE BODY CONTOURING OR
WEIGHT LOSS.
CALL US AND 

GIVE PROMO
CODE   ESOJ2019 
                 (956)- 712 -4005

MON- FRI  10:30 AM TO 5:00PM

           BY APPOINTMENT ONLY!

LOCATED AT:

1205 E. HILLSIDE ROAD
LAREDO, TEXAS 78041